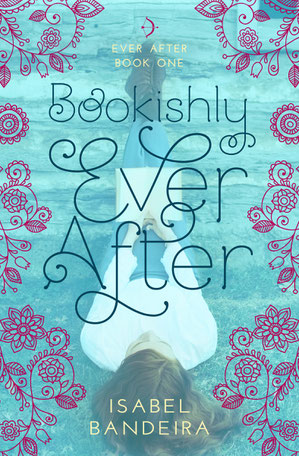 Bookishly Ever After
In a perfect world, sixteen-year-old Phoebe Martins' life would be a book. Preferably one filled with magic and a hot paranormal love interest. Unfortunately, her life probably wouldn't even qualify for a quiet contemporary.
Everything changes when Phoebe learns that Dev, the hottest guy in the clarinet section, might actually have a crush on her. So, Phoebe turns to the heroines in her favorite books for advice on a personality overhaul. Becoming as awesome as her book characters isn't as easy as it sounds and when another girl nets Dev for herself right from under Phoebe's nose, she's crushed.
Then, to up the suckage, she gets assigned as his co-counselor at a sixth grade camp and has to spend an entire week tied to the hip with the one guy on the planet she wanted to avoid. Can she make it through the potential danger of romantic bonfires and nature walks without Dev figuring out she's still not over him, or will her counseling career end in emotional disaster? Can she ever go back to her happy world of fictional boys after falling for the real thing?
"Well-developed characterization, sparkling and humorous dialogue, and a logical story line combine in author Bandeira's easily relatable debut novel." -School Library Journal
"It is a captivating story that gets to the heart of every introvert. It leads readers through the world of books to find the happy medium between fantasy and reality."- VOYA
"For a cozy, quietly sweet spring read with a heartwarming leading girl who is every bit as beautifully awkward as you were in high school, look no further than Bookishly Ever After. It will make you cringe, it will make you snort-laugh, and it will warm you in all the feel good places of your heart. Bandeira combines real teens with spot-on humor and BFFs of the epic kind in this smoothly paced quirky tale of a bookish girl who falls for the hottest guy in the clarinet section."- YA Books Central
"A deceptively important novel, "Bookishly Ever After" is lively and pivotal. You won't find great social crises or powerful commentary on the state of mankind, but you'll run face-first into your own teen self. The reflections and decisions arising from that encounter may be just as important as the most solemn nonfiction on the shelves today."- Christian Science Monitor
Find BOOKISHLY EVER AFTER on the web: 
Spencer Hill Contemporary's BOOKISHLY EVER AFTER site
Click on the Extras tab above for excerpts, interviews, and more bookish goodness!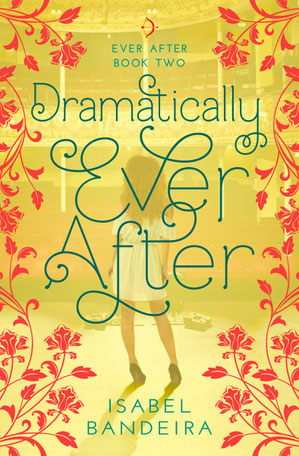 Dramatically Ever After
Senior year is not shaping up to be the picture perfect movie Em Katsaros had imagined. Her super hot leading man is five thousand miles away. Her dad just got laid off. And Em can kiss her first-pick university goodbye if she doesn't snag a scholarship.
To turn this Shakespearean tragedy into the Academy Award-winning dream Em has written for herself, she enters a speech competition and manages to cinch a spot in the US Youth Change Council national round. She gets to spend a week in Boston and her prayers might be answered if she can kick butt and win one of the national scholarships.
Everything seems to be going by the script until she finds out Kris Lambert—senior class president, stuck-up jerk, and her nemesis—is going, too. Cue the dramatic music. In Boston, Kris is different. Nice. Cute, even. But she knows his game way too well—be nice to your opponents and then throw them under the bus on your way to victory. Instead of becoming his next victim, Em decides to turn the tables by putting her acting and flirting skills to work. Unfortunately, as they get close to the final competition and judging, reality and acting start to blur.
Can Em use the drama from the stage to get the future she's been dreaming of?
"Teens familiar with reality shows such as American Idol and academic competitions will be a ready audience for this well-plotted, gently humorous, and relatable novel. VERDICT A great addition for those seeking sweet, lighthearted YA fare."- School Library Journal+
"A sure crowd-pleaser for its intended romance-loving audience."- Kirkus Reviews
Find DRAMATICALLY EVER AFTER on the web: 
D.E.A. on SKOOB (para os leitores Brasileiros!!)
D.E.A. on Booknode (pour les lecteurs français!!)